The coronavirus pandemic has inevitably affected Club operations in several ways, and government restrictions have even necessitated complete cessation of Club activities for lengthy periods over the past year. We have also had to impose a series of special measures and supplementary Club Rules in order to comply with statutory regulations and mitigate the danger of cross-infection.
These supplementary Club Rules must be strictly observed not only by our existing members, but also prospective new members and others who visit our flying site. These special rules and other information regarding Club activities are published on this website in our News and Covid Updates newsletter.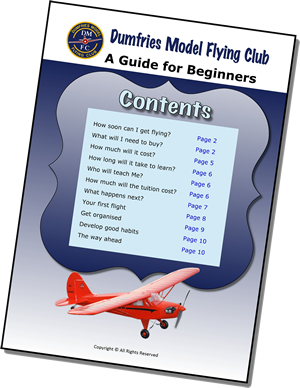 Naturally we hope that the present restrictions will be relaxed progressively as the epidemic is brought under control, and thereby enable the Club to function more normally. Whatever the current restrictions are, for anyone interested in taking up the hobby there is much that can be done to prepare to get involved in our wonderful hobby. A good starting point would be to download the articles we publish on this website - many of them aimed at helping newcomers to climb the several learning curves involved. There are also excellent booklets available to read and download from the BMFA, and helpful videos you can view right here on our website, including a "Getting Started" video produced by the BMFA.
If you are returning to the hobby after a break of many years you will probably find that much has changed. Most notable is that quiet electric power has largely (although not completely) taken over from the internal combustion engine. Model flying is just as much fun as ever though, and the new technologies are not difficult to master.
Experienced non-member model flyers and others wishing to visit and fly at the Club site may do so, subject to all Club rules, provided that they first contact the Club Chairman for his agreement, but must provide proof of of current membership of either SAA or BMFA and a minimum of current SAA "Bronze" or BMFA "A" accreditation if they wish to fly solo.
Visitors are not permitted to fly alone at our site if no Club members are present, and non-flying visitors are not permitted to enter the flying area. Visitors, including guests of current members, who fulfil the above criteria and who wish to fly at our club site may attend and fly on up to four occasions per year. If they wish to exceed this number of visits they must apply for full club membership. It should be understood that the provision and maintenance of a superb flying site such as ours is a considerable on-going expense to our small Club, and donations to the Club by visitors enjoying our facilities are gratefully received. The Club reserves the right to refuse access to our site to any person at any time without explanation, and Club Officers have the right to exercise such a ban without prior notice.
A range of relevant information and documentation is published in the Club Details page of this website, including Club Rules, Club Constitution, Committee Members, Privacy Notice, details of Membership Subscriptions and Fees and Membership Application Form. A Guide for Beginners and other useful articles can also be viewed and downloaded from the Articles page, and there are links to SAA and BMFA in the Useful Links page of this website.